A Few of The Videos From Mountain Rebalance Library– 
Optimizing Digestion
– Link to my presentation on Optimizing Digestion. Before we can use Food as Medicine we must be digesting, absorbing, and eliminating first.  It is not about what food we are eating but about what we can do with the food we are eating. 
Food Allergy vs Food Sensitivity vs Food Intolerance-  
What the heck is the difference and why should you care?
One of my morning mindful breath work videos 
– from one of my programs
Hormone Basics-
Important information to understand about hormone imbalance including pms, insomnia, fatigue, afternoon energy crash, depression, brain fog, and so many more. Coming soon- Immune system Basics
Experts with Exceptional Websites and Books
Women's Health-
Nuero/Brain/Dementia-
AutoImmune-
Gluten-
Cancer-
General Functional Medicine-
psychoneuroimmunology (The Science behind the Mind/Body Connection) 
Wellness/Health/Nutrition Websites
Nourished Kitchen – Amazingly yummy recipes and great information on healthy living-   
https://nourishedkitchen.com/
Mind Body Green- Holistic and natural living-  
www.mindbodygreen.com
Find out what
seafood is most/least toxi
c and how much to eat-
https://www.ewg.org/research/ewgs-good-seafood-guide
Dirty Dozen
-The most important produce to purchase organic to avoid the most toxins-  
https://www.ewg.org/foodnews/dirty-dozen.php
Find out where your nearest
CSA
and farmers market is-
Learn about
toxins
in beauty products-
https://www.ewg.org/skindeep/ .
https://www.nytimes.com/2019/04/01/well/family/how-to-minimize-exposures-to-hormone-disrupters.html?em_pos=small&emc=edit_hh_20190403&nl=well&nl_art=1&nlid=65791292emc%3Dedit_hh_20190403&ref=img&te=1
Learn about
toxins
in household cleaning products-
http://www.ewg.org/guides/cleaners/content/cleaners_and_health
Best Gut Health Apps of 2019-
Check it out here
Truckee Practitioners and Local Health/Food Resources
Tahoe Truckee Birth Collective-
www.tahoetruckeebirthcollective.com
Mountain Bounty CSA- Community Share of Agriculture (local, seasonal veggie and fruit box)
Tahoe Food Hub- Local, Seasonal Fruit and Vegetables
Hole in One Ranch – Pasture raised lamp, pork, beef
Slow Foods Tahoe
Keep Truckee Green Truckee Demonstration Gardens
Shop Autoimmune Paleo- Shop AIP
Foothills Producers- Monthly delivery of local, organic, seasonal, and pastured foods
The people I work with have special access to my professional supplements at a discounted price.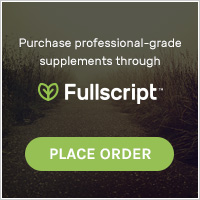 www.fullscript.com